Spifster Sutton On Nail Artwork, Artistic Expression, and NFTs
You recognize the sensation: As quickly as your nail tech swipes on a shiny topcoat on that ultimate finger, your posture straightens and also you exhale. To Chicago-based nail artist Tacarra 'Spifster' Sutton, this sense of post-mani confidence is all within the energy of perspective. "We don't see our hair until we're looking at a mirror, but we always see the nails," she tells Coveteur by way of video chat. For Sutton, a great manicure will be transformative, however there's an inward component that distinguishes it from different equally impactful magnificence rituals. "I don't see my hair right now, but this is with me for real, for real," she says, motioning a manicured hand in the direction of her laptop computer. "It's grabbing things, it's wiping tears, it's folding, it's writing — it's literally with me the whole time."
With this in thoughts, our nails is usually a deeply private outlet — each a canvas and a trove — and Sutton subscribes to this P.O.V. As a toddler, the almond-shaped maroon nails that her principal Dr. French wore have been emblems of femininity and the primary component of magnificence that she aspired to emulate. "I remember thinking, 'I want to look like that,'" she remembers. At her eighth grade commencement, her airbrushed white, sq. suggestions grew to become tokens of her coming-of-age.
At this time, her fashion is animated and Instagrammable, marked by parts like destructive area, intricate linework, and the 'Spif-nana' (a banana cartoon that has change into considered one of her signatures). She faucets into her graphic design roots to create manis akin to mini masterpieces. Her work is usually hyper-realistic, typically summary, and all the time ultra-expressive. What began as a DIY outlet reserved for her personal nails has morphed into an innovate outpost with clientele that has included Megan Thee Stallion, Janelle Monae, and Danielle Brooks. However for Sutton, it nonetheless feels contemporary. "It feels like when I first started doing this — there's excitement about it, but now I'm very intentional with it," she explains.
Under, Sutton revisits her earliest mani recollections and appears forward at what's subsequent.
When did nails become a source of expression for you?
"My first way of expressing myself with manis was just through the colors. At this point, I was really into graphic design and I had a very great understanding of color coordination. The first time I went all out, I had a dark brown and this turquoise color — it was so fucking cold to me! I was like, 'Oh my god, this is it.' The designs were still a little iffy, but it showed me that I can maneuver on my own. I'm a DIY type of person, so after that, I figured that I could probably paint my nails on my own. Plus, I was a broke college student and wasn't working at the time, so whatever could save money. So I started going through my mom's collection of polishes. From there, I started to experiment."
Observe us on Twitter or Pinterest or Google Information: Learn the newest content material, observe us and get notified when the brand new article is being revealed.
How did you go from doing your own nails to taking on celebrity clients?
"I've never fished for celebrities. Every time I would push myself for celebrity interactions on Twitter, for example, there were girls who were getting nail art that was similar to my style anyway. So it was like, you might as well get your nails done by me because I see that you're feeling this geometric look. So once I did get clientele who were of celebrity stature, they were just legit fans of my work. From the beginning, I've always told myself to never compromise. I realized early on that sticking with my style would take me places. So when it came time to take on new clients and then celebrity clients, it was very organic. It never felt nerve-wracking because I was always being true to myself. Celebrities are people, too.
Where do freedom and nail art coalesce for you?
"It's about being you, choosing what you want to do, and living in that. That moment when you first walk into a nail shop and they ask you to go pick your color, that's a moment of freedom and that's so dope to me. It's beautiful to be able to express yourself and show your individuality through your nail art…with nails, you can do whatever you want to do."
I've heard that you're interested in bringing nail art into the NFT space.
"That's one of my big things right now. There are a few nail artists in that space, but it's still an untapped area. That has always been my pull in the nail game, looking for those untapped things. Like, what isn't being taken care of? I haven't dropped an NFT yet, just a teaser. But my NFT is a combination of nail art, photography, digital art, and painting. It's still in the beginning and people are just getting used to the space, but I've been spending a lot of time learning."
Is it frustrating to see the ebb and flow of mani trends, where certain things go from being considered ghetto to being on-trend?
"It's just what happens — it's the way of the world. With everything that we keep bringing to the table, first it's like, 'Ugh,' then it's like, 'Maybe…' and then it's like, 'We like that! Let's amplify it.' It's just going to keep happening. I don't feed into it. As long as you're giving props to the artist and those before you who have paved the way, I'm OK with it. If you don't know where you're coming from, then it's like, OK let me school you. And if you're not open to hearing me give you any information, then we've got a problem. But if you're down to hear the history, then we can talk about it. Like, do you know where those nails came from? Or, do you know who used to wear nails like that? And, did you know that this used to be seen as ghetto?"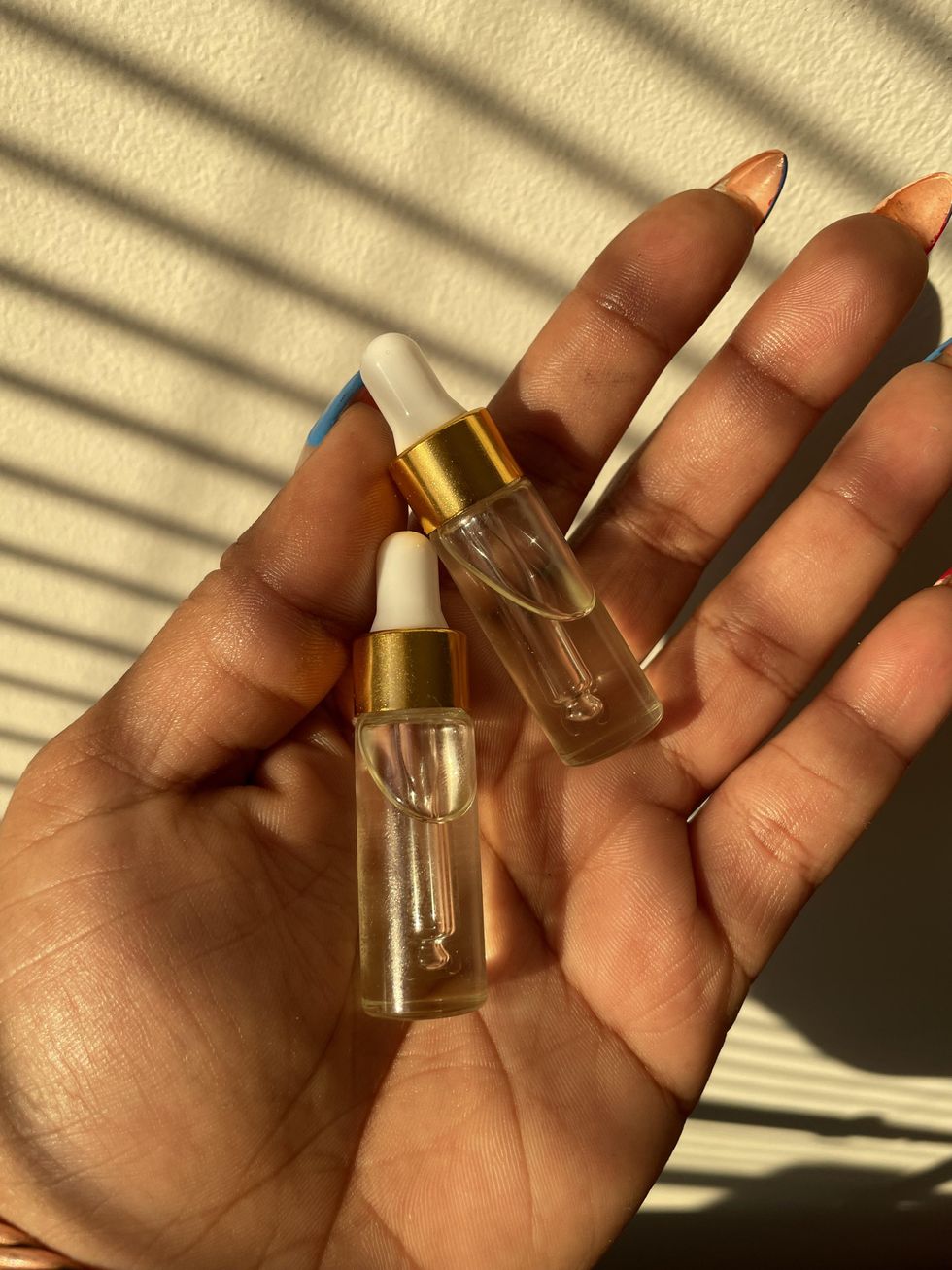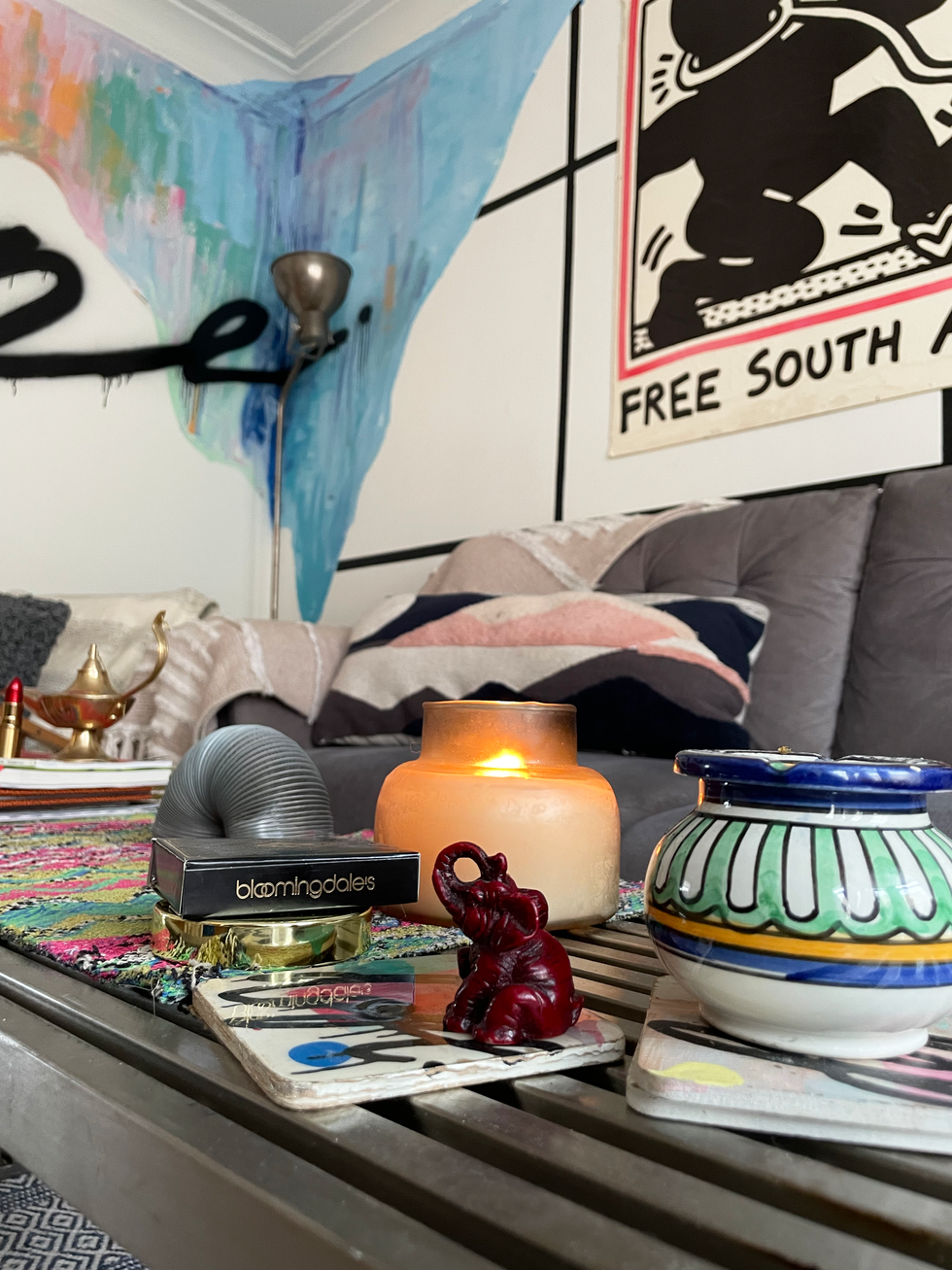 Sometimes nail techs can be like surrogate therapists. What have your clients taught you about the transformative power of a manicure?
"They charge up in front of me. I hear about the different networking opportunities they've been allowed just from a conversation about their nails or meeting someone else in the world who knows of my nail art, sparking a conversation, and now doing business together. Or clients who have been down about certain things in life and they tell me, 'This is the nicest thing I've done for myself in so long.' To see it boost up any low vibrations, to see women cry at the table at the sight of their nails or to have them come in feeling down, then leave feeling perky, that's special."
Is the nail industry as progressive as it ought to be?
"We are still the most overlooked facet of the beauty industry. I feel like it shows when your favorite celebrities post about a photo shoot or a red carpet event they've done. They will tag their hairstylists, the photographer, the makeup artists, they'll shout out everyone and the nail tech won't get a damn thing. Give the nail tech some credit, people."
What does legacy look like for you?
"Legacy for me is showing people that it's up to you. You have the power to change and dictate what you've got going on. Sometimes it's hard to find that power, but I want people to know that they can do it. It's about creating your own dream and building a legacy that encourages people to be their best selves — and realizing the greatness that can come from that."
Store Spifster's Necessities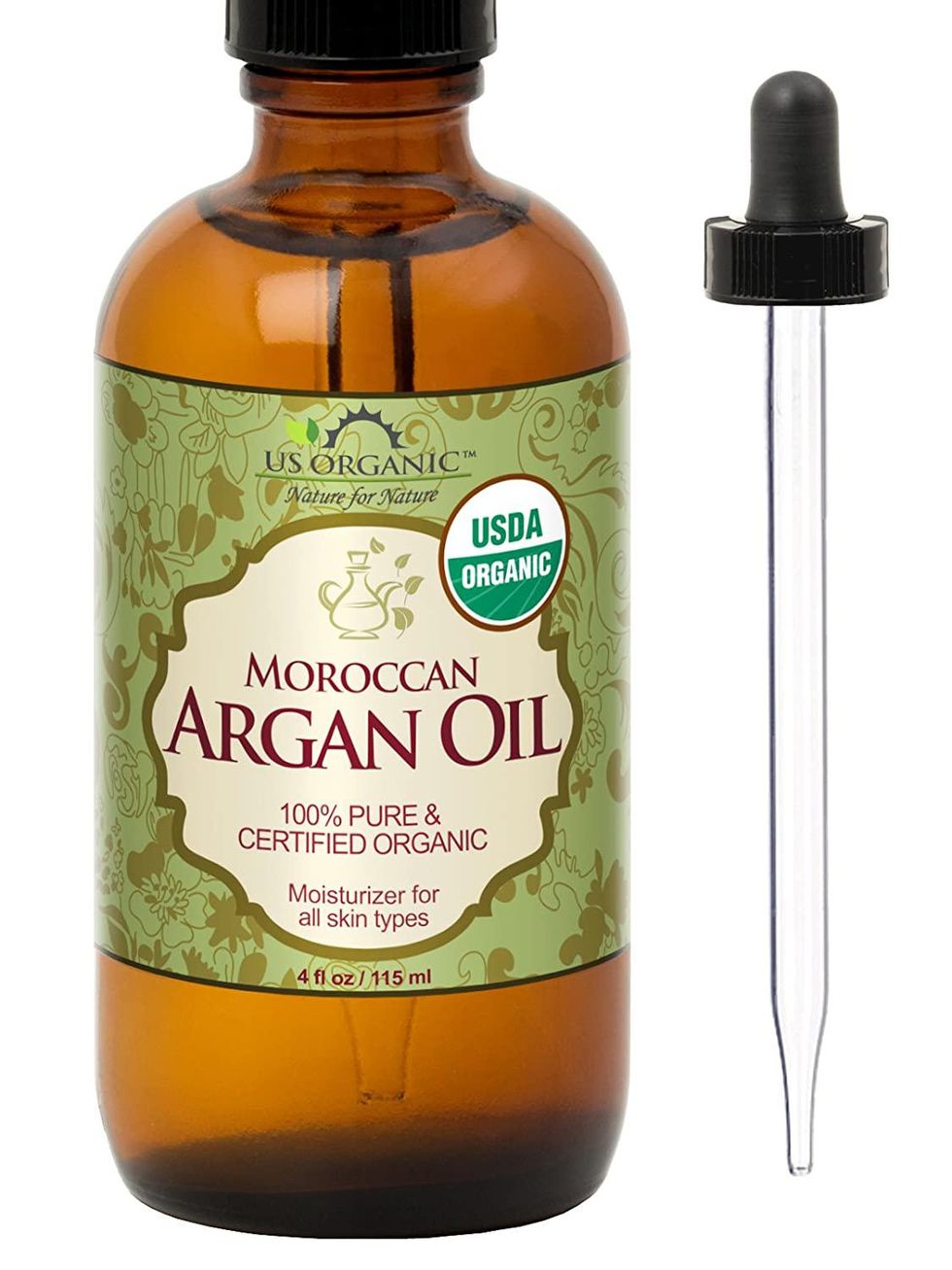 "I have to have a cuticle oil — I'm very big on cuticle oil. But I've always been a person to push essential oils. I don't buy into any brand's cuticle oil. You're better off finding an essential oil of your liking, like vitamin E oil, and using that on your nails. I went to Morocco last year and I've been pinching off of my Moroccon Argan Oil, straight from the motherland."
US Organic
"I must always have black and white. Black and white polishes are the clean colors that get things real crispy. It accentuates, it highlights, it shadows — it makes anything look perfect."
Pear Nova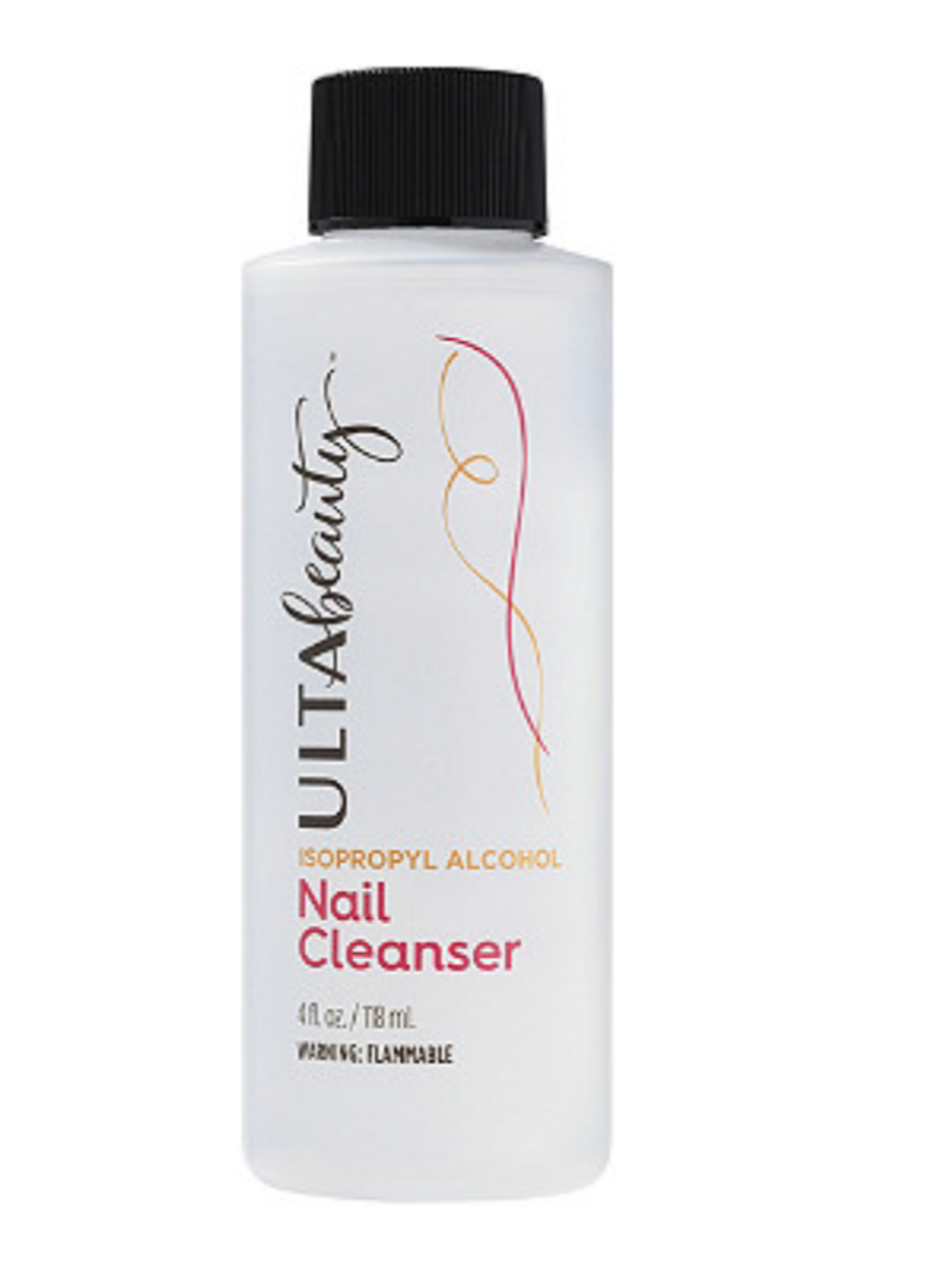 "People don't know the power of standard rubbing alcohol when it comes to doing your nails. Whether you're doing your nails at the shop, doing your nails at home, or cleaning your nails after doing something, alcohol sanitizes and dehydrates. It wipes away oils so it can stop chipping. Alcohol can help with polish discoloration, too."
Ulta
"I usually use CND creams — all of their lotions are my jam when it comes to hands! Even if your nails are done, an unmoisturized, unexfoliated hand really sets the tone of the manicure."
CND
"This is so good and it smells really good, too. I always recommend it to people and they come back to let me know how much they love it."
Lush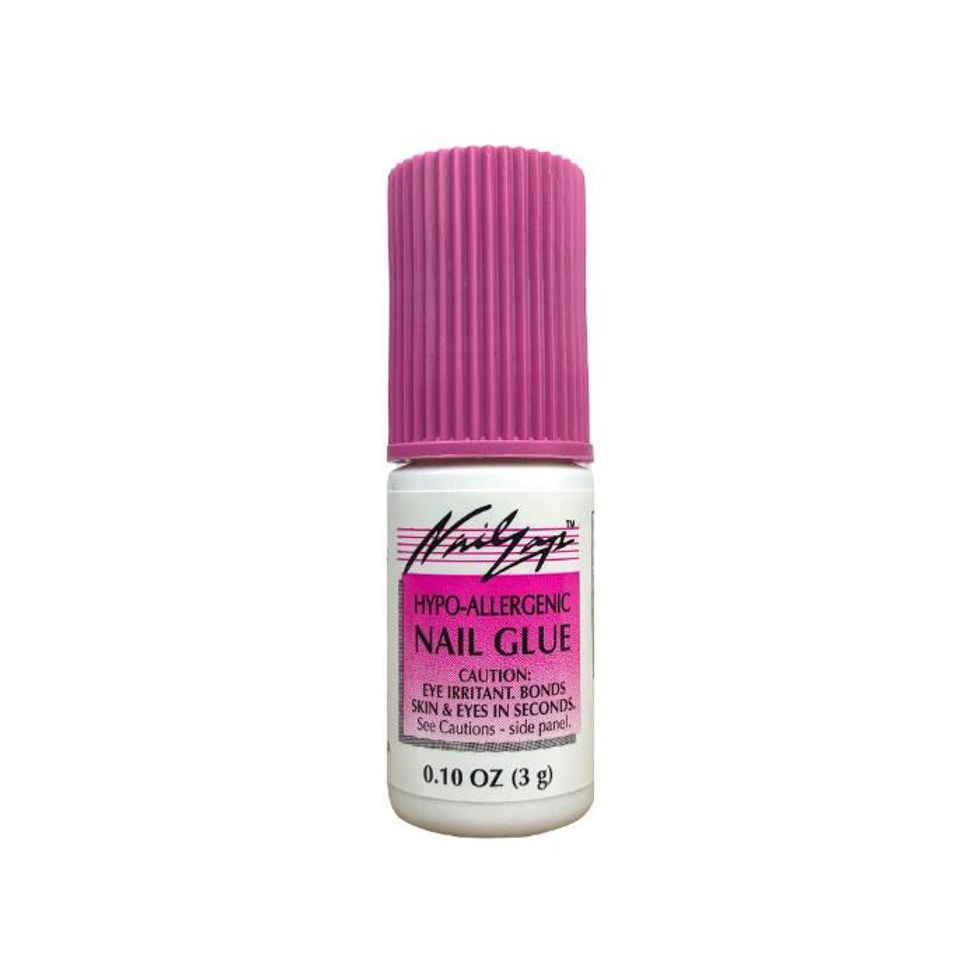 "This is the good old standard $2 nail glue that's always on the counter of any beauty supply store. It helps for any nail breaks or cracks on the go and it will help you with lifting. It's important to carry nail glue, but just make sure your nails are dry — don't wash your hands, then put nail glue on! If you glue it, you trap water in your nail and that's a whole other story.
Nail Zap
window.REBELMOUSE_ACTIVE_TASKS_QUEUE.push(function(){
var makeMonitor = (getStatus, cb, delay) => { delay = delay || 100; var monitor = () => { var time = +new Date(); var status = getStatus(); if (status) { return cb(status); } else { if (!stopMonitor && +new Date() - time < 30 * 60 * 1000) { monitorId = setTimeout(monitor, delay); } else { cb(false); } } }, cancel = () => { stopMonitor = true; clearInterval(monitorId); }; let monitorId, stopMonitor = false; return { start: monitor, cancel: cancel, }; };
var leftArrowCarrousel = makeMonitor( function () { return document.querySelector( ".shop-sidebar.shop-posts .posts-wrapper .slick-next" ); }, function (res) { res.addEventListener("click", () => { gtag("event", "Left Arrow Click", { event_category: "Shopping Module", event_label: "Previous product at carrousel", }); }); } );
leftArrowCarrousel.start();
var rightArrowCarrousel = makeMonitor( function () { return document.querySelector( ".shop-sidebar.shop-posts .posts-wrapper .slick-prev" ); }, function (res) { res.addEventListener("click", () => { gtag("event", "Right Arrow Click", { event_category: "Shopping Module", event_label: "Next product at carrousel", }); }); } );
rightArrowCarrousel.start();
var buyButton = makeMonitor( function () { return document.querySelectorAll( ".shop-sidebar.shop-posts .posts-wrapper .widget__product-buy-link-btn" ); }, function (res) { for (let button of res) { button.addEventListener("click", () => { gtag("event", "Buy button click", { event_category: "Shopping Module", event_label: `${button["href"]}`, }); }); } } );
buyButton.start();
var imageShopp = makeMonitor( function () { return document.querySelectorAll( ".shop-sidebar.shop-posts .posts-wrapper .widget__head a" ); }, function (res) { for (let image of res) { image.addEventListener("click", () => { gtag("event", "Image click", { event_category: "Shopping Module", event_label: `${image["href"]}`, }); }); } } );
imageShopp.start();
var productTitle = makeMonitor( function () { return document.querySelectorAll( ".shop-sidebar.shop-posts .posts-wrapper .widget__headline .widget__headline-text" ); }, function (res) { for (let product of res) { product.addEventListener("click", () => { gtag("event", "Product title click", { event_category: "Shopping Module", event_label: `${product["href"]}`, }); }); } } );
productTitle.start();
});
window.REBELMOUSE_ACTIVE_TASKS_QUEUE.push(function(){
window.REBELMOUSE_STDLIB.loadExternalScript("https://s.skimresources.com/js/150311X1615657.skimlinks.js", function() {
});
});
window.REBELMOUSE_ACTIVE_TASKS_QUEUE.push(function(){
let modDate = new Date (document.querySelector('.current--post .social-date-modified__text').textContent); let createDate = new Date (document.querySelector('.current--post .social-date__text').textContent); let m_names = new Array("January", "February", "March", "April", "May", "June", "July", "August", "September", "October", "November", "December");
function dateToMDY(inputDate) { var d = inputDate.getDate(); var m = inputDate.getMonth(); var y = inputDate.getFullYear(); return '' + m_names[m] + ' ' + (d {
el.setAttribute("rel","nofollow");
});
});

Spifster Sutton On Nail Artwork, Artistic Expression, and NFTs